In this inspirational TED talk, Amy Cuddy shares a 2 minute 'life hack' to boost your confidence and change the entire course of your life.
It is incredibly simple and easy to do, here's how…
Towards the end Amy gets emotional talking about what it's like not to fit in and how she dealt with imposter syndrome and how you can too.
It is breathtakingly beautiful to watch.
I love what she shares about "faking it until you become it".
Can you think of times that you've had to do that yourself?
I certainly can! I think we all feel out of our depth sometimes, especially when we're stretching, learning and growing towards bigger and better goals, but we can get there when we persevere and give our best.
Please leave a comment below… I'd love to hear your thoughts.
If you enjoyed this, you'll also like:
this talk on Happiness and Success 
and A Year of Saying Yes To Everything
and this article Why Workplace Wellbeing is Worth its Weight
Want to boost your team's wellbeing?
To get started with some practical steps to put in place to boost the health and wellbeing of your team, download a complimentary copy of my eBook 5 Keys to a Positive, Energised, High-Performance Culture.
Simply enter your details here so we can email it out to you.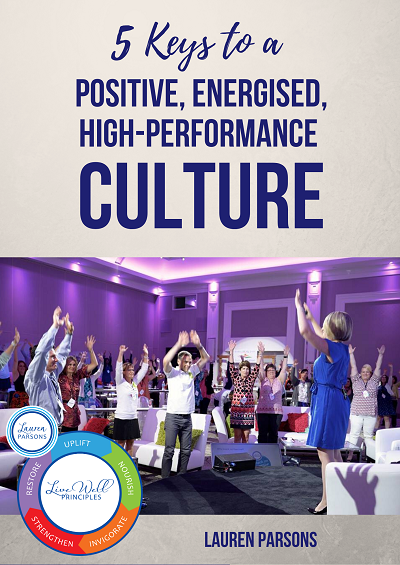 It will equip you with checklists of tips and ideas you can implement straight away to help your team thrive.
If you'd like to connect with me to discover how I can help your team thrive, feel free to book a chat into my online calendar.