As a leader, if you want to inspire and motivate people to follow you, to increase discretionary effort and to do their best work, you must start with WHY.
In this world famous TED Talk, Simon Sinek shares his 'Golden Circle' concept and explains that people "don't buy what you do, they buy why you do it."
What are your thoughts?
Have you spent time thinking about what is your why?
Have you noticed other great leaders doing this effectively?
Please leave a comment below…
If you enjoyed this, you'll also like:
This article on How Individual Happiness Leads to Company-Wide Success
This article Why Workplace Wellbeing is Worth its Weight
This interview on How to Massively Boost Your Productivity
Creating a positive workplace culture
Feel free to download a complimentary copy of my eBook 5 Keys to a Positive, Energised, High-Performance Culture.
Simply enter your details here so we can email it out to you.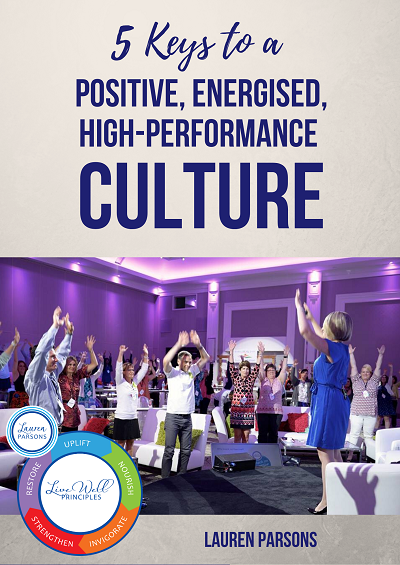 It will equip you with checklists of tips and ideas you can implement straight away to help your team thrive.
Ready to make a difference?
If you'd like to connect with me to discover how I can help your team thrive, feel free to book a chat here.