Here's why sleep is not a luxury, but an essential foundation of your health, happiness and wellbeing.
Listen in to Matthew Walkers insightful and entertaining talk on exactly why we need quality sleep, all of the negative consequences when we don't get enough and two keys to enhancing your sleep quality.
Because sleep is so critical to stress management and productivity it's vital to ensure you and your colleagues benefit from adequate sleep to enhance workplace performance.
Want a science backed way to help you get to sleep while also improving your sleep quality?
Download this free audio where I guide you through an 8 minute progressive muscle relaxation.
What did you think of the TED talk? Leave a comment below…
If you enjoyed this, you'll also like:
these talks on The Power of Vulnerability
How Boredom Can Lead To Your Best Ideas.
and this article Why Workplace Wellbeing is Worth its Weight
Want to boost your team's wellbeing?
To get started with some practical steps to put in place to boost the health and wellbeing of your team, download a complimentary copy of my eBook 5 Keys to a Positive, Energised, High-Performance Culture.
Simply enter your details here so we can email it out to you.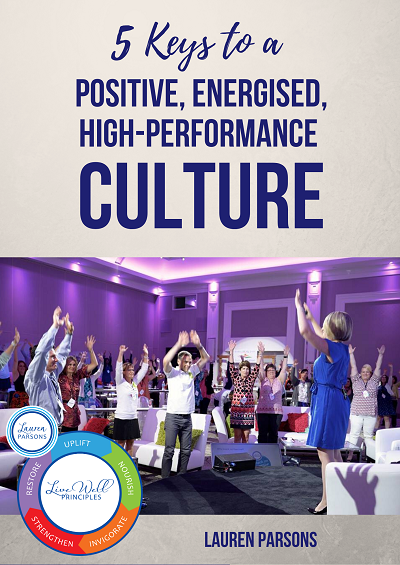 It will equip you with checklists of tips and ideas you can implement straight away to help your team thrive.
If you'd like to connect with me to discover how I can help your team thrive, feel free to book a chat into my online calendar.