Want to stop poor staff wellbeing from limiting your results?
Never before has there been an online course that trains your leaders to create a thriving workplace culture, maximising both wellbeing and performance.
Now there is...

Many organisations want to improve their staff's wellbeing but are unsure where to start.
Often leaders lack either the knowledge, the tools, the motivation or the time to make a difference to their organisation's culture.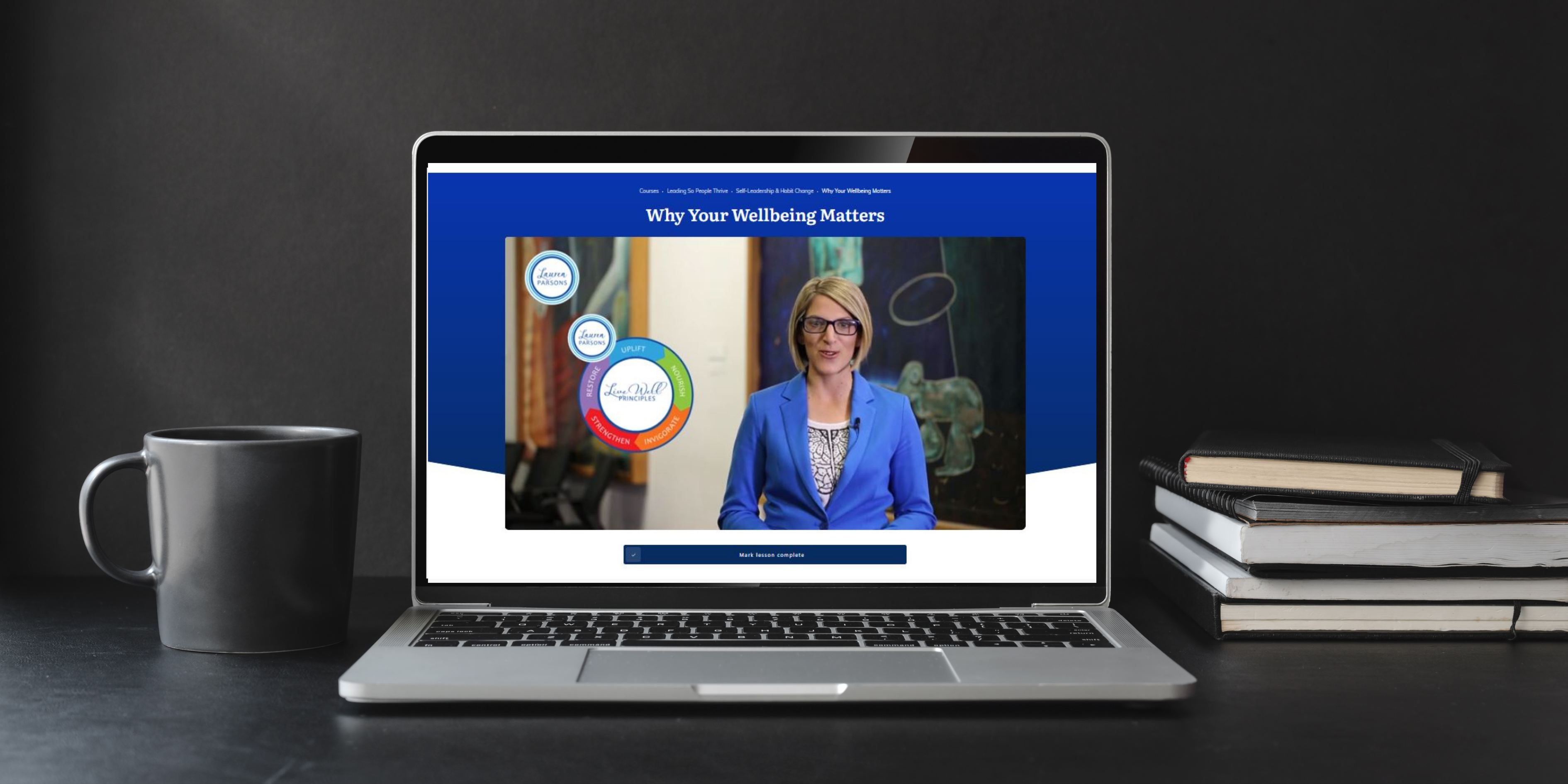 This course helps you overcome those challenges.
It breaks wellbeing down into its components and gives you practical, evidence-based strategies that will help your team thrive and perform at their best.
What's unique about Leading So People Thrive?
As an online course you can work thorough the modules at a speed that suits you.

The interactive, bite-sized learning approach makes this course really easy to digest.

Specifically designed to help you and your leaders understand - why wellbeing matters; why you matter; and why your leadership matters.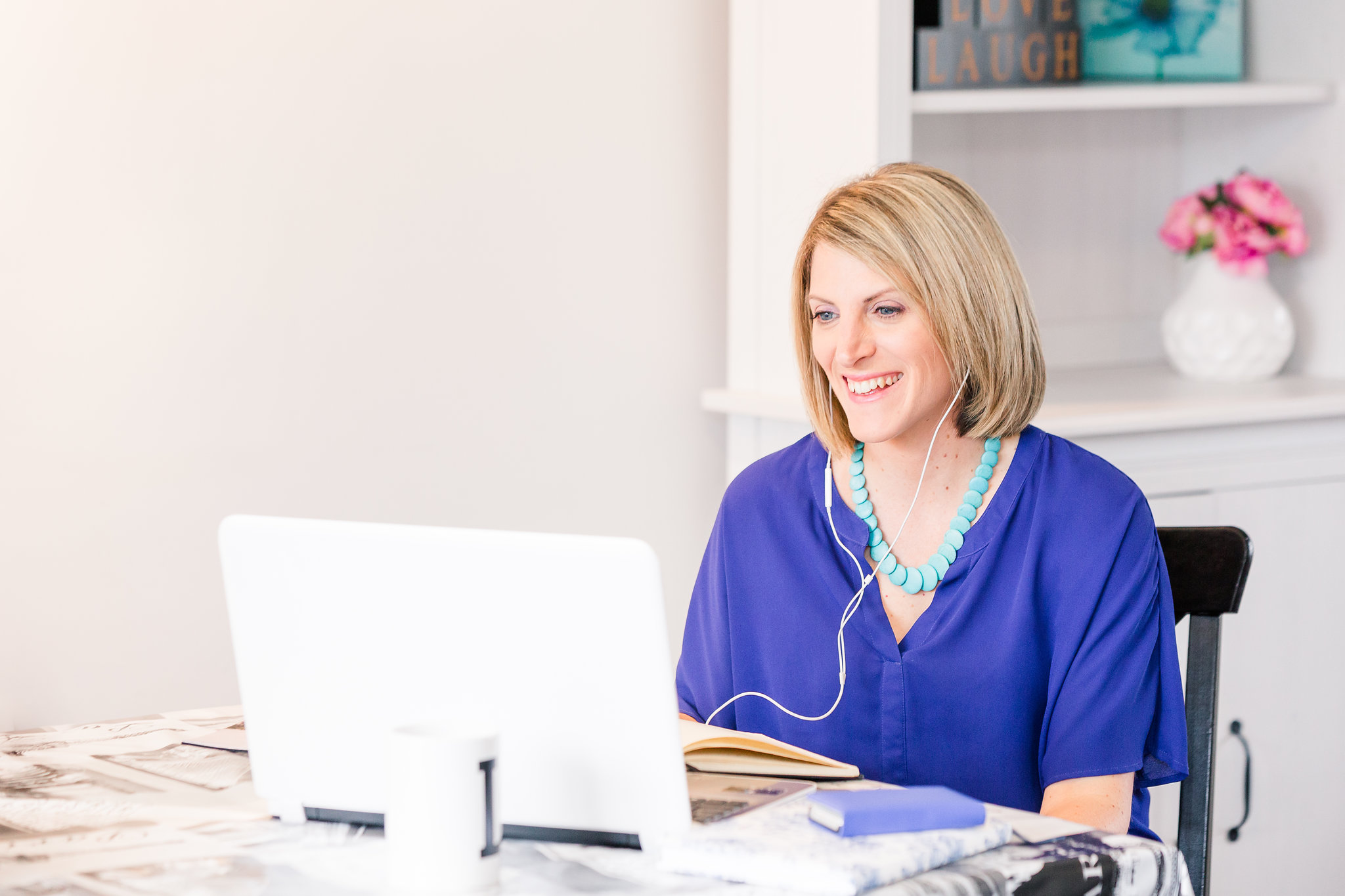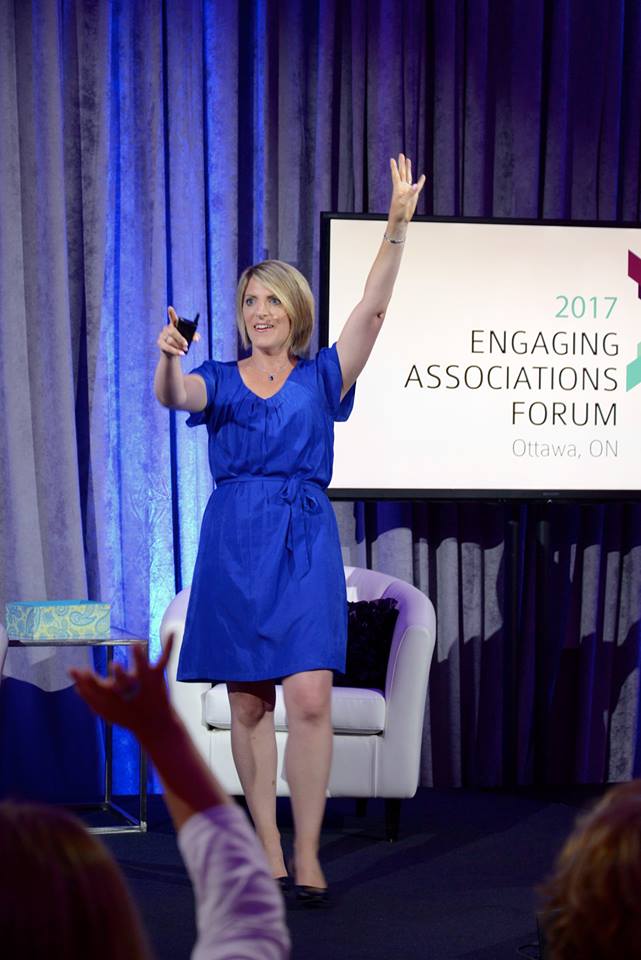 Who is this course for?
CEOs, General Managers and Senior Leaders.

HR and People and Culture professionals.

Business Owners, Managers, and Team Leaders.

Anyone who wants to build a wellbeing focused culture in their team or organisation.
Leadership can be lonely, but it doesn't have to be.
Join a cohort of like-minded leaders for this micro-learning style, leadership development course, creating thriving leaders and flourishing organisations.
Next intake March 2022
8 Powerful modules

50 Short, to the point videos

Flexible self-paced learning (allow 1-2 hours per week over 8 weeks, or complete it all in a day)

The ability to recap at any time over a 12 month period

Interactive quizzes to make the learning fun

Practical leadership templates and checklists

Bonus resources and reference material

Inspiring weekly emails

An accountability buddy
Certificate of completion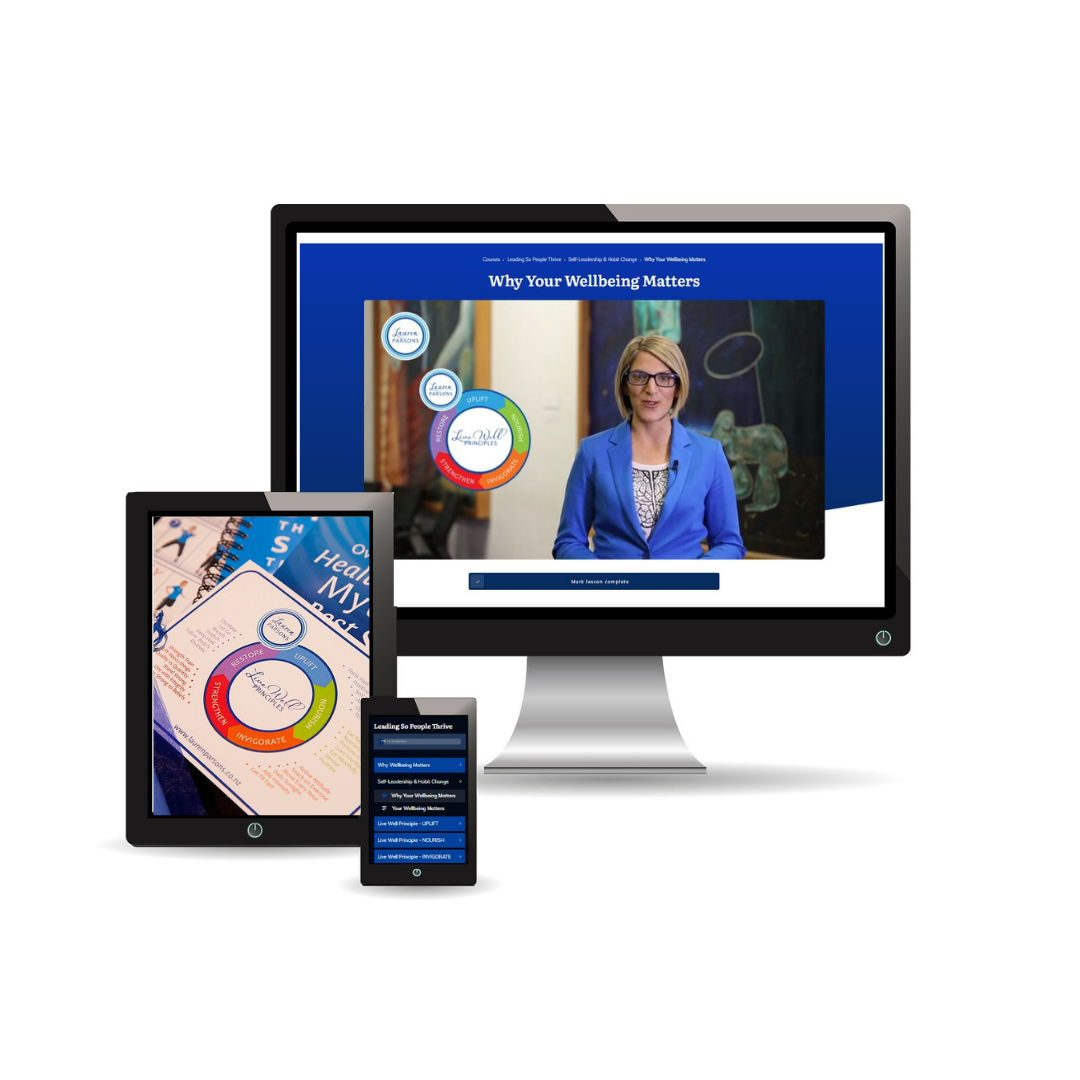 Plus, you'll also receive: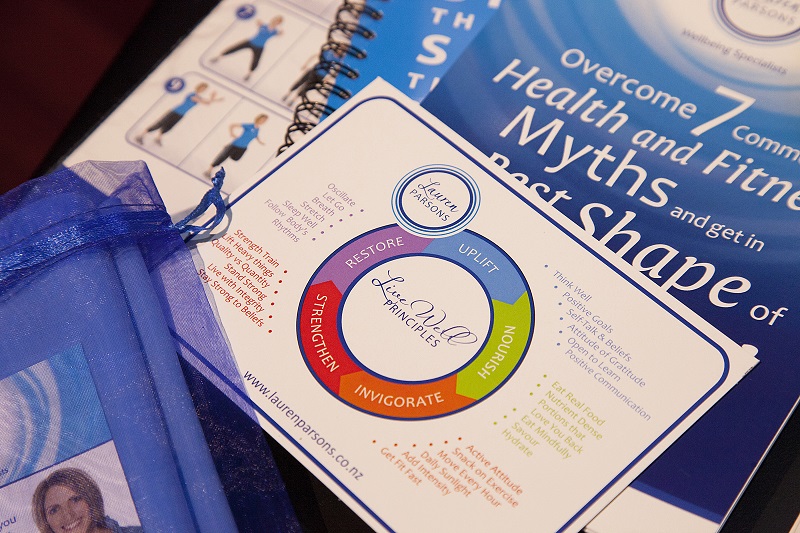 A success pack mailed to your door including 2 books and 4 posters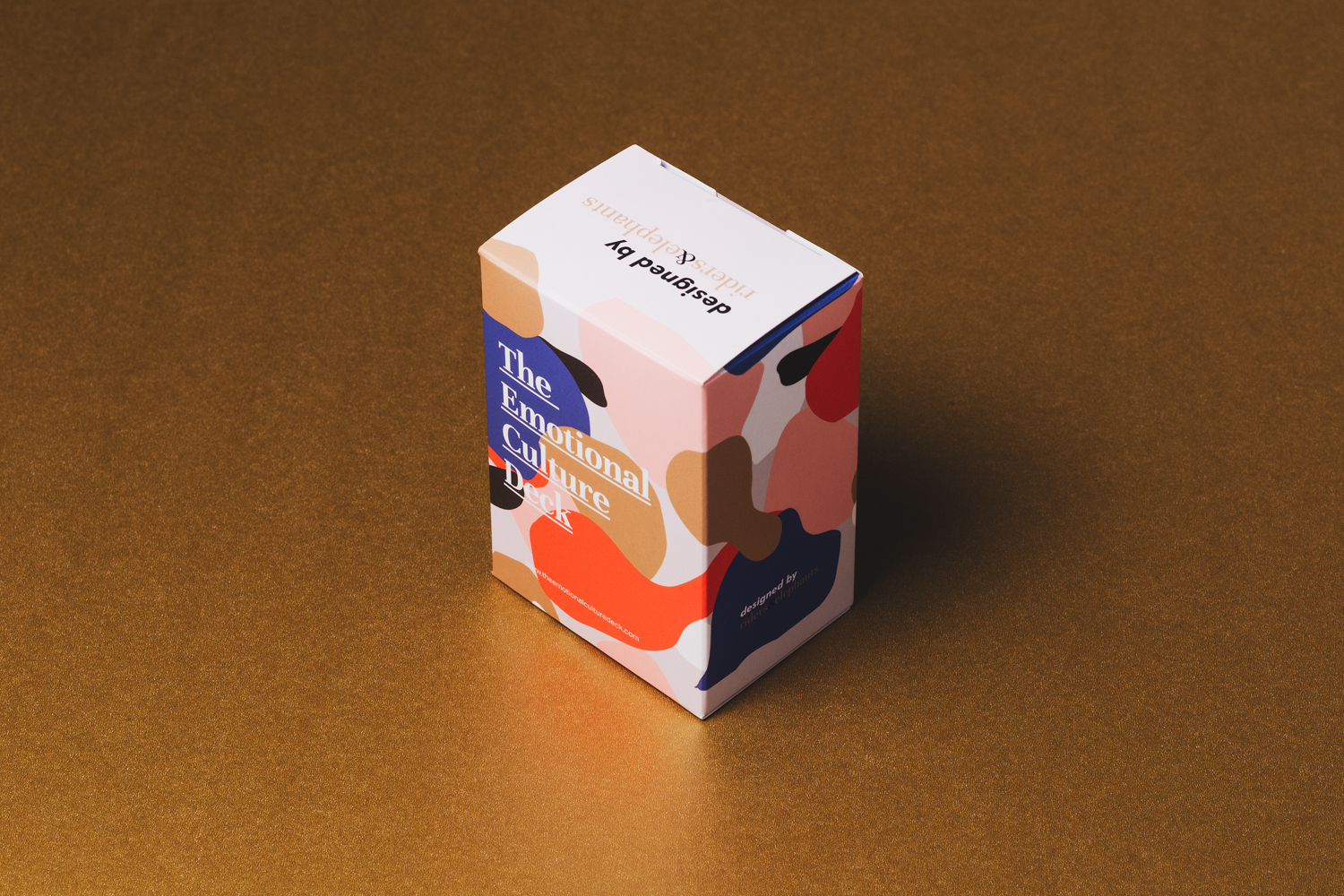 Plus your very own Emotional Culture Deck card game (also mailed out)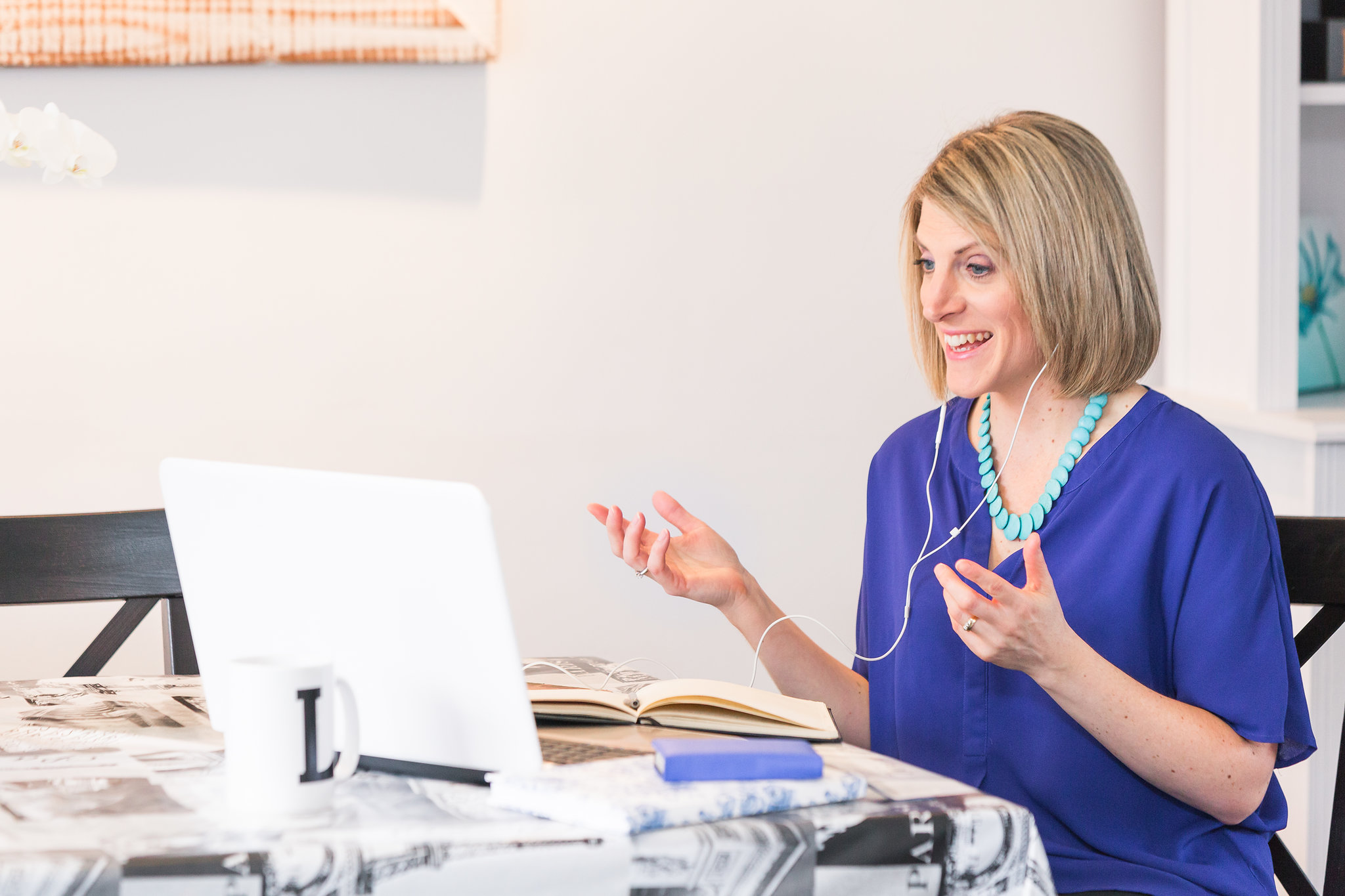 5 x Live online coaching sessions with Lauren Parsons providing extra support
Spaces are strictly limited to just 30 participants.
Spots will fill on a first in, first served basis.
Benefits of this Micro-Learning Approach:
Flexible learning means you don't have to lose time on the floor when you're needed
Bite-sized, self-paced modules allow you to learn at the pace that suits you and recap anytime
Avoid all the travel and accommodation costs and disruption of a traditional course
Network and build connections with like-minded leaders across multiple industries
Thoroughly researched and evidence-based content, broken down into practical steps
Ongoing support and accountability to ensure you get the most out of the course
Introducing your instructor:
Wellbeing Specialist, Lauren Parsons
Lauren is an award-winning Wellbeing Specialist who believes that everyone deserves to thrive. With over 20 years' experience in the health and wellbeing profession, she is passionate about equipping and inspiring people to truly boost their health and happiness.
TEDx Speaker, Author of real food less fuss, Founder of the Snack on Exercise movement and Host of the THRIVE TV Show, Lauren is now based in rural Manawatu, New Zealand, where you'll often find her spending time with family, time outdoors, playing board games or hosting dinner parties.
Previously a Senior Lecturer at the New Zealand College of Fitness, a qualified Life Coach and with a business degree and post-grad specialising in HR, Lauren is a sought-after international speaker, coach and consultant who integrates her wellness and business background to help organisations create a high-energy, peak-performance team culture, where people thrive.
What exactly will we cover?
Understand the costs of stress and poor health and its effect on turnover, engagement and productivity.

Gain an in-depth understanding of the five Live Well Principles and how to leverage them.

Learn practical time-saving ways to enhance your wellbeing and massively increase your performance.

Understand how to equip and empower your team to boost their wellbeing, so they can be at their best.

Know how to recognise when staff are experiencing mental distress and how to respond.

Understand the four pillars of trust and practical ways to build psychological safety and a high-trust team.

Discover the keys to motivating and influencing your team.

Know where to start, how to get buy-in and create positive change through the way you lead.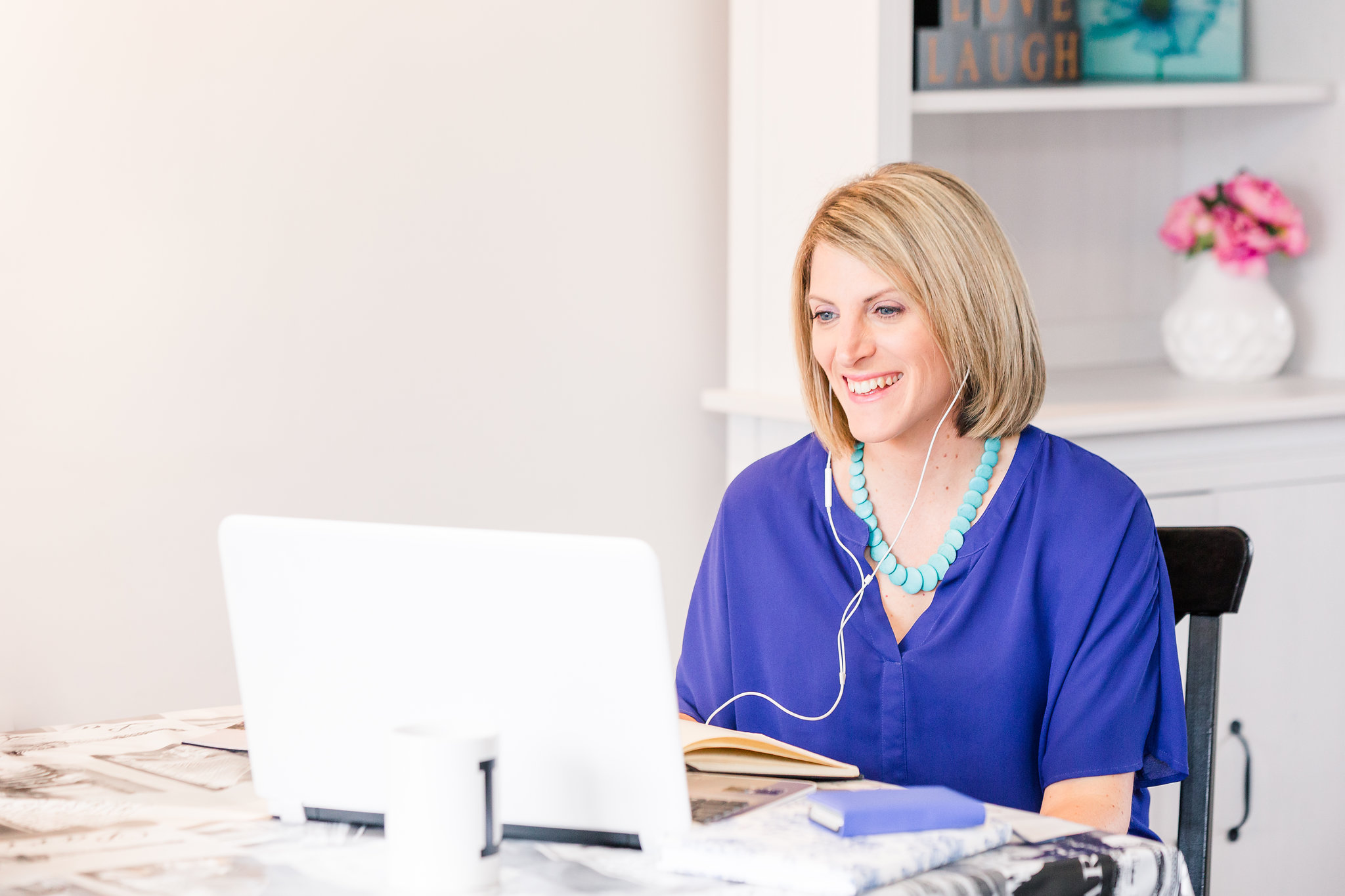 Register below to reserve your spot and add your postal address at the checkout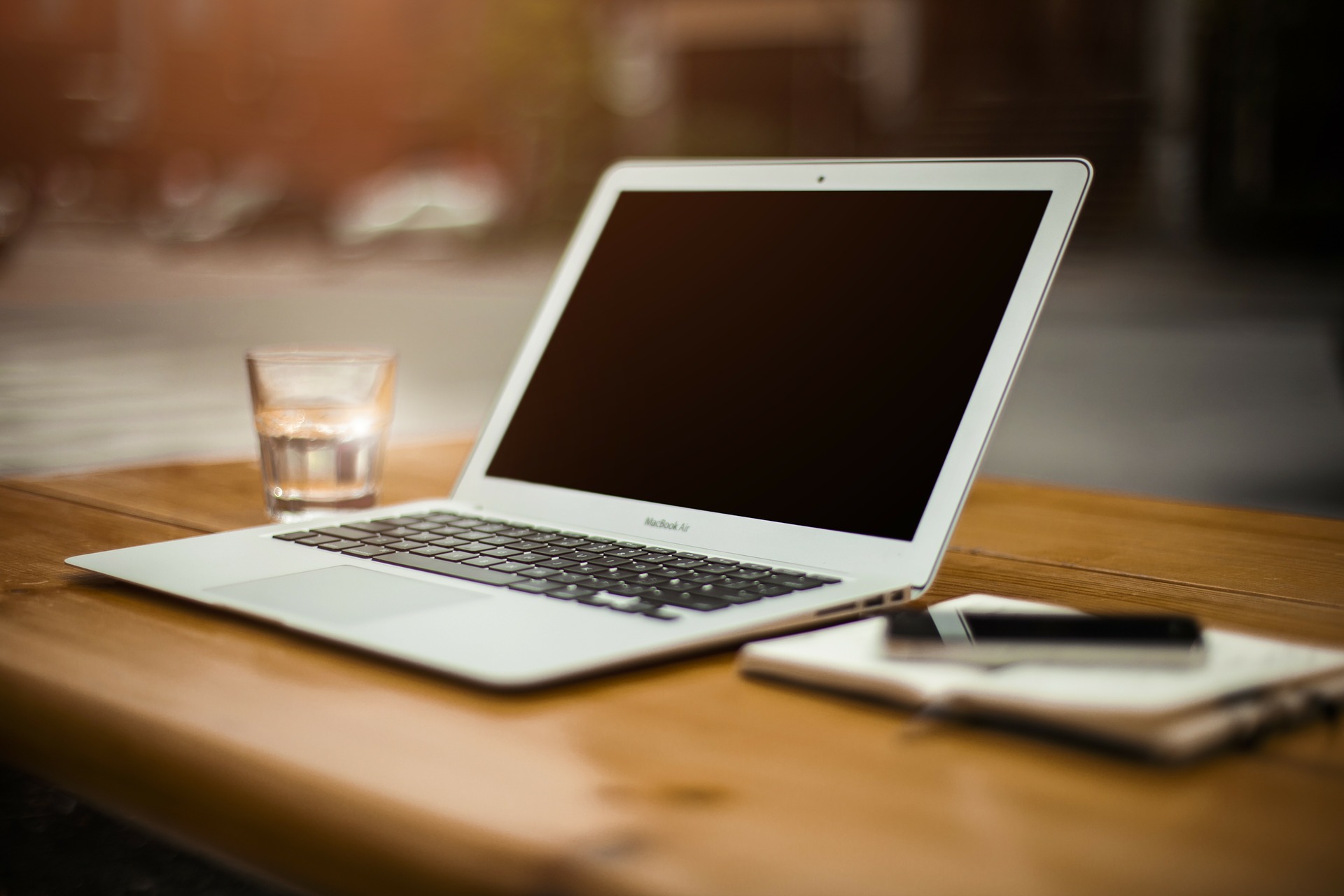 We'll mail out your success pack and set up your course access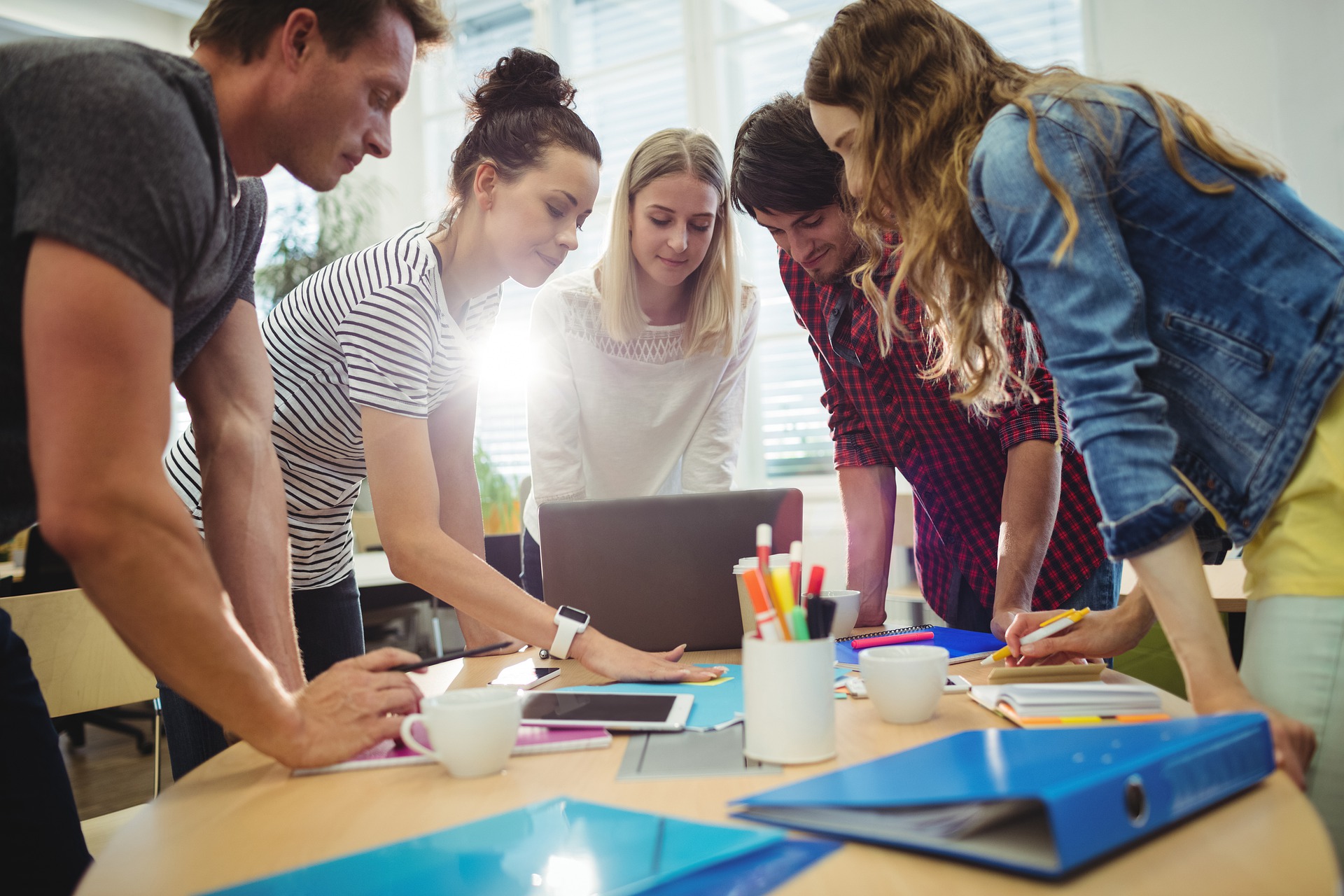 Transform your leadership and make a difference to the wellbeing of your team
What's the Investment?
Individual Access
$999


Full Course Access


8 Modules, 50 lessons


Self-paced learning
12 months access to all content


Interactive Quizzes


Practical Templates & Checklists
Bonus Resource Material


5 Coaching Sessions with Lauren
Your Success Pack Posted Out


Group of up to 5 Access
From the same organisation
$3499


Full Course Access


8 Modules, 50 lessons


Self-paced learning
12 months access to all content


Interactive Quizzes


Practical Templates & Checklists
Bonus Resource Material


5 Coaching Sessions with Lauren
5 Success Packs Posted Out


Group of up to 12 Access
From the same organisation
$6899


Full Course Access


8 Modules, 50 lessons


Self-paced learning
12 months access to all content


Interactive Quizzes


Practical Templates & Checklists
Bonus Resource Material


5 Coaching Sessions with Lauren
12 Success Packs Posted Out


Join the waitlist and be the first to hear once March 2022 dates are confirmed.
More than just online...
Remember that as well as full access to the entire online course, you also receive your success pack in the mail (valued at $215) at no extra cost.
Plus, for this August 2021 cohort you will be part of a group of like-minded leaders who connect live online with Lauren once a fortnight for coaching sessions to receive invaluable insights, and have your questions answered (valued at $499).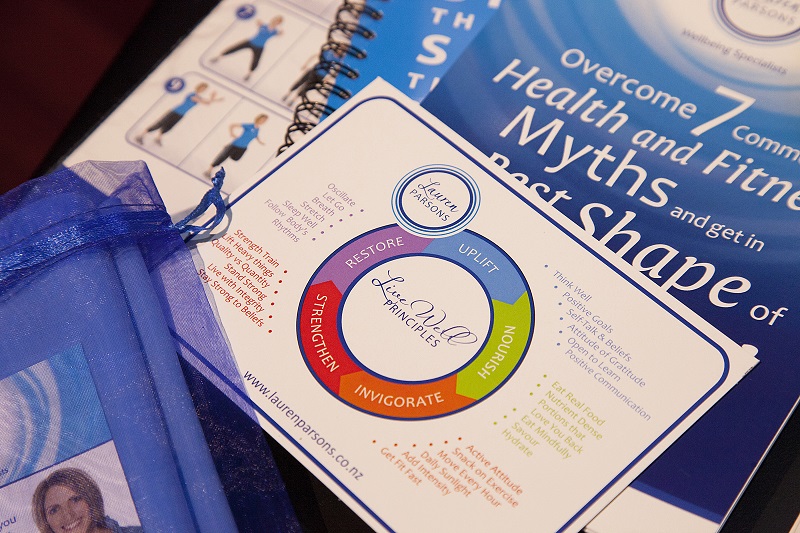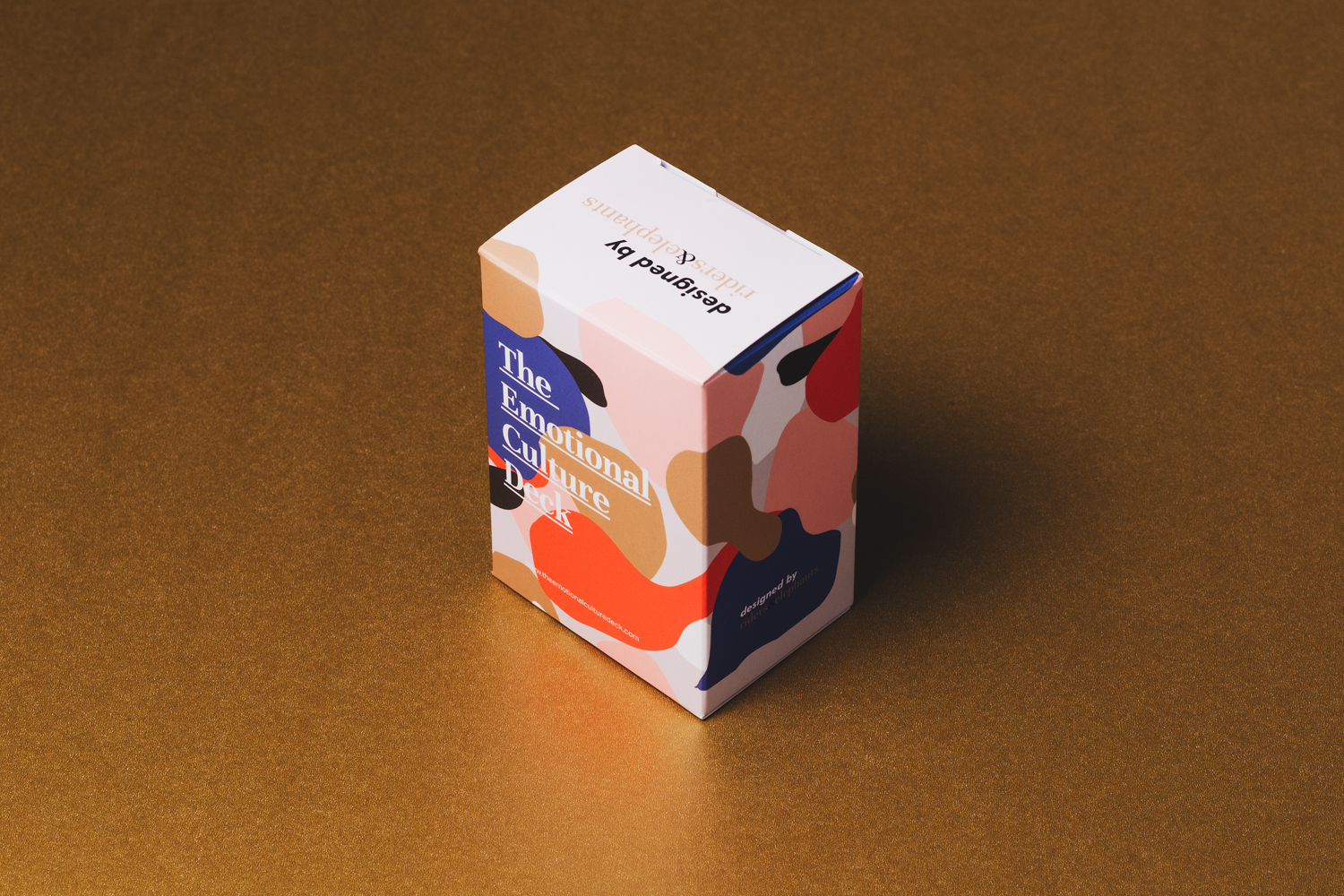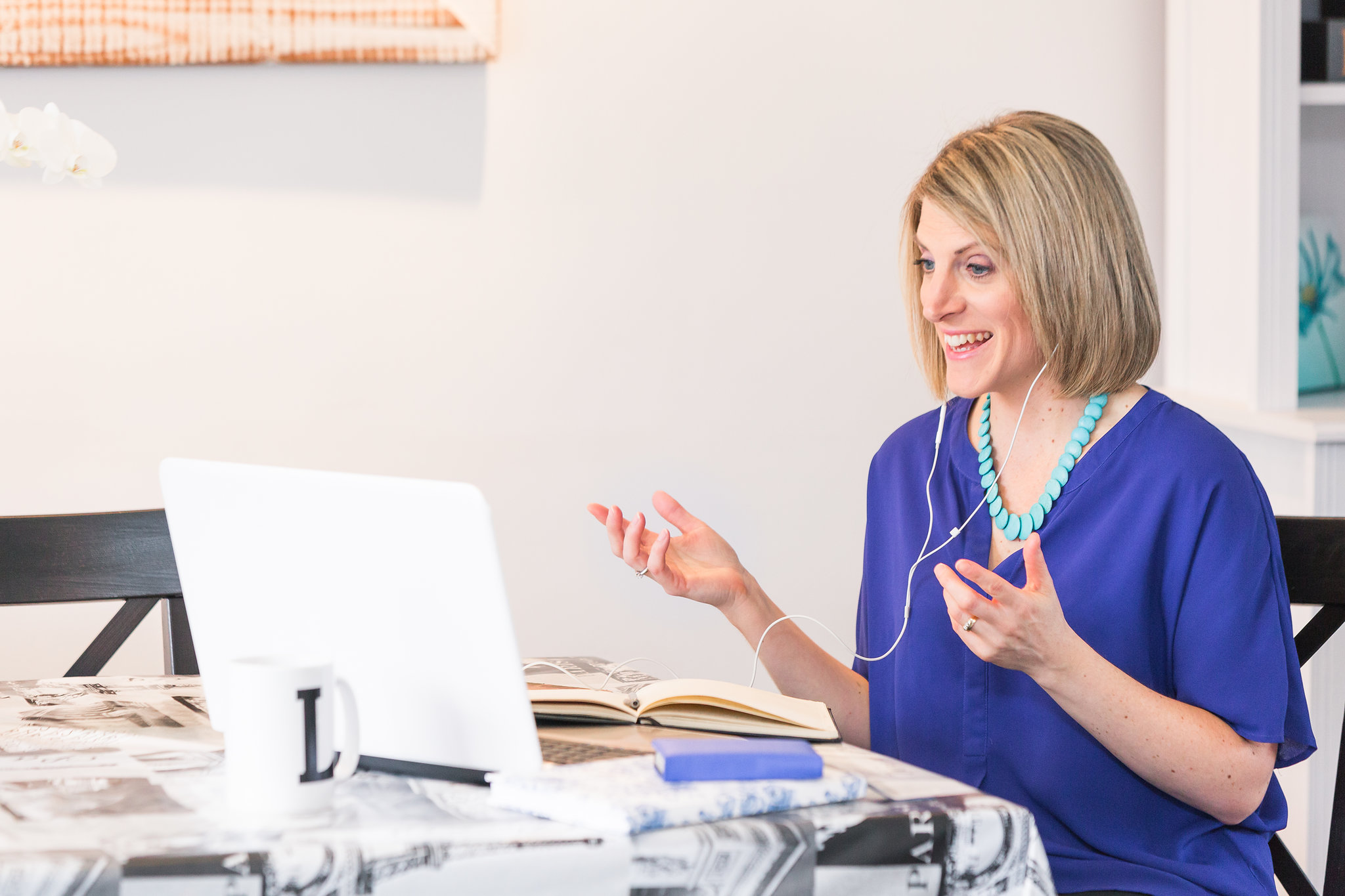 The course itself is based on Lauren Parsons' original one-day leadership development workshop (which is normally $899 per person), but this way you benefit from bite-sized flexible learning and a full 12 months access, making it even more accessible - and giving you time to implement the learning between coaching sessions.
So the total value is well over $1,600, yet you can access it for just a fraction of that cost!
Picture the difference this could make for you & your team…
Imagine what life would be like if you woke every morning full of energy and enthusiasm, looking forward to your day and you maintained that high energy and focus all day long.
Picture being your best self - connected, creative, and highly productive - so that you return home each evening feeling satisfied with everything you've achieved.
Now imagine if every person in your organisation was thriving like that and flourishing within a culture that supports their total wellbeing. Just think what the increased engagement, performance and loyalty would mean to reduce the costs of turnover and absenteeism, and the huge benefits to your bottom line of the increased productivity.
Frequently Asked Questions:
Still got questions?
Email Lauren or make a time for a chat to find out more.
You should allow 1-2 hours per week over 8 weeks to complete the course.
The course is broken up into 50 video lessons (which are mostly 2-5 minutes in length.)
So you can complete the entire course in a day if you want to take an intensive approach and dive straight in, or space it out allowing time to take action on the steps involved.
You'll receive a weekly update guiding you through the course content over the 8 weeks to keep you on track as we believe this is the best way to implement the learnings as you go.
Join the waitlist and be the first to hear once March 2022 dates are confirmed.
Have a question? Send us a message: