Great decision!
Lauren Parsons' eBook "Pitfalls and Positives of Remote Work" is on it's way to your inbox now.
If you don't receive it shortly, please check your promotional folders. Or simply click here or on the image for the instant download.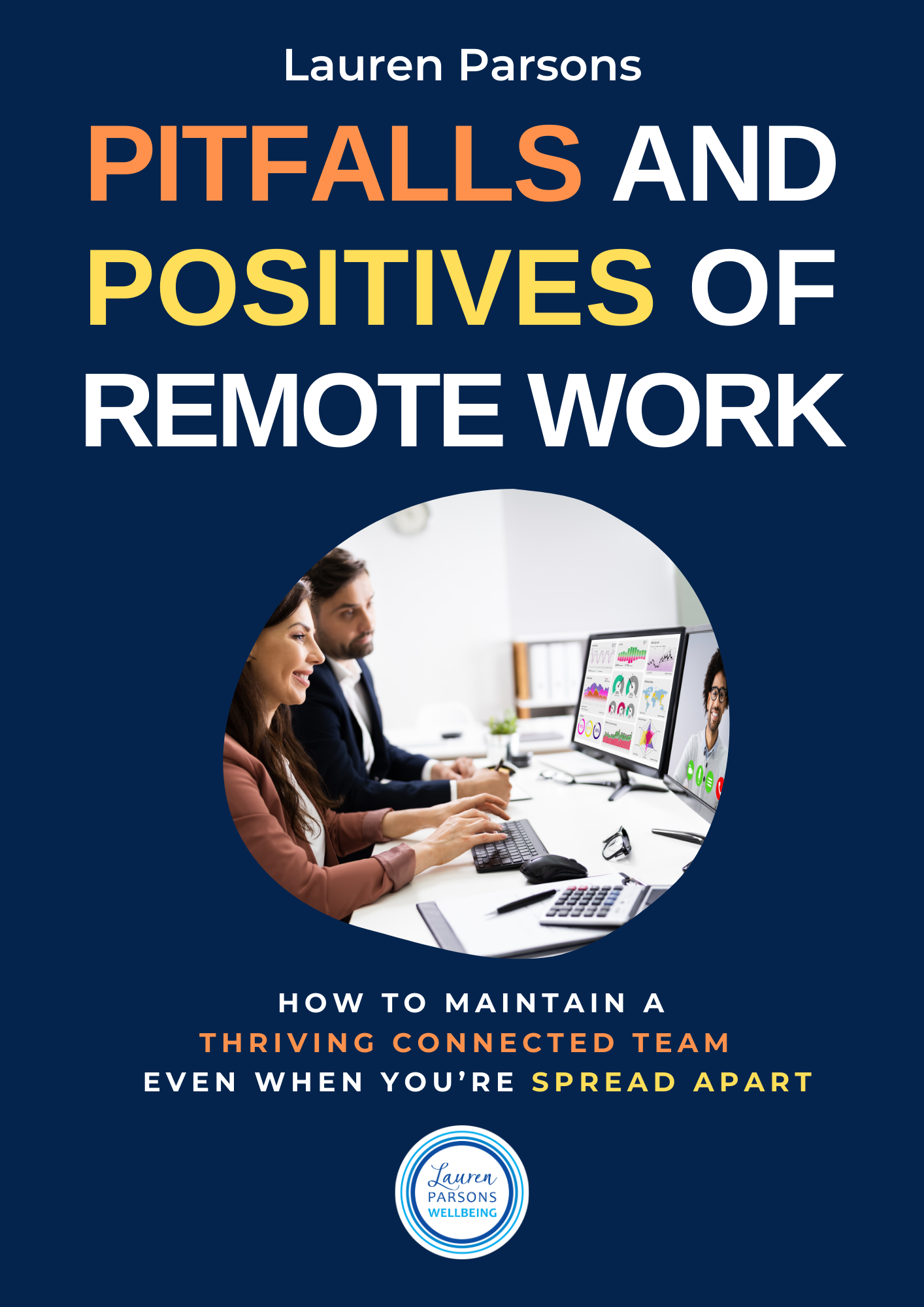 Lauren Parsons helps organisations thrive by reducing stress, boosting energy and massively increasing productivity.
Enquire about availability today
Watch Lauren's 2018 TEDx Talk