Thriving Leaders, Thriving Teams

A practical guide to stop languishing & start flourishing by cultivating the right workplace culture where you & your team thrive.
Lauren's NEW BOOK coming out March 2023!
Register below for updates to stay in the loop...
Just as a master gardener creates the right environment for plants to thrive, leaders must cultivate the ideal environment in which people can be at their best.
This comprehensive and practical guide will help you thrive personally and show you how to create a flourishing workplace culture.
Evidence based

Packed with stories and examples

Your complete guide to Workplace Wellbeing
Structured in three sections:
Why wellbeing matters – the costs of neglecting wellbeing and huge benefits of investing in it.
How to thrive personally – self-leadership is key. This section explains the 33 pillars within the Live Well Principles and how to apply them to boost your wellbeing, energy and vitality
Cultivating a thriving team – how to shape the ideal workplace environment by building trust & belonging, boosting energy & effectiveness, addressing stress & preventing burnout, leveraging recognition and constantly measuring and evolving your workplace culture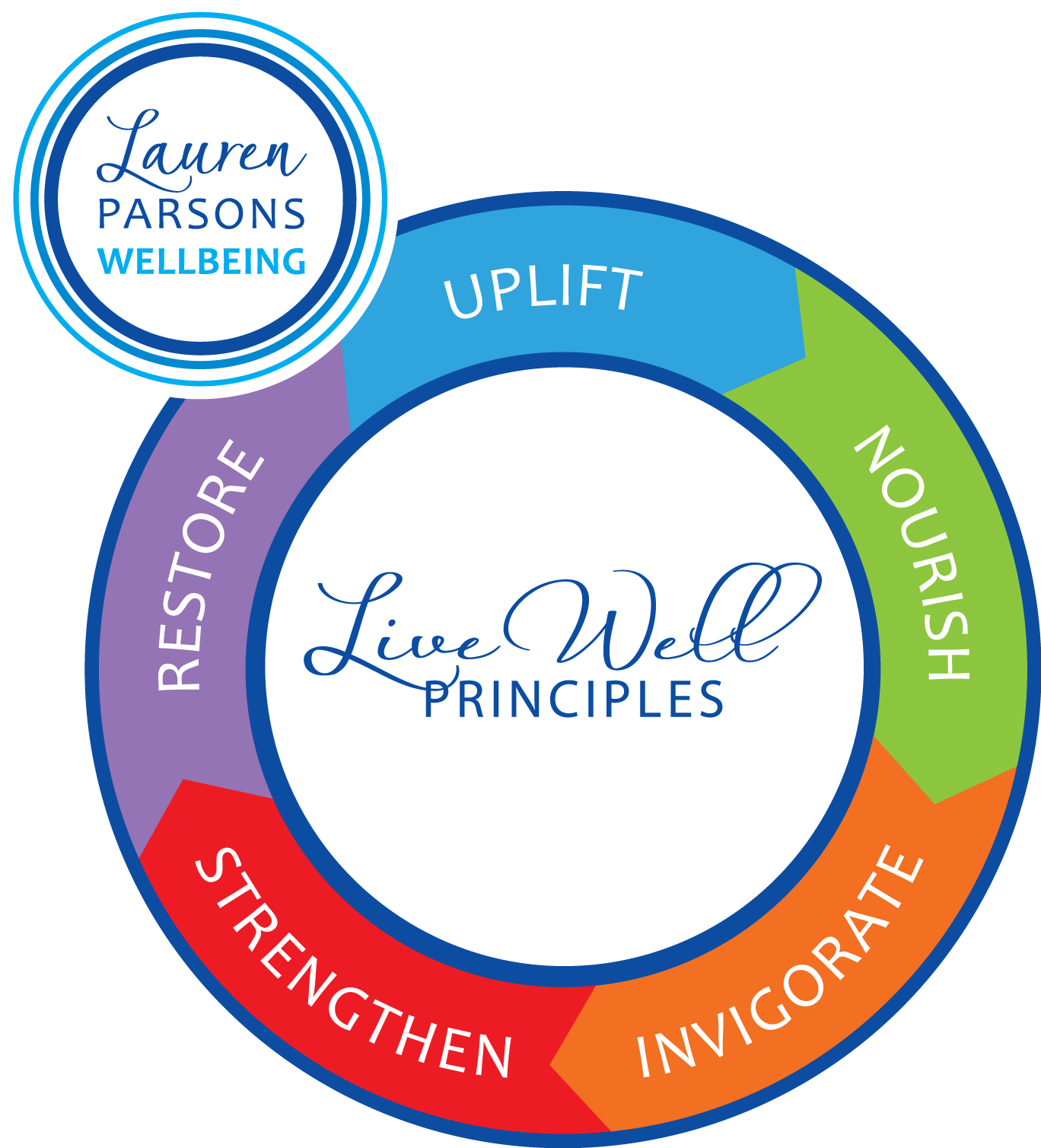 Want to see your team thrive?
If you're a leader wanting to boost the wellbeing of your staff, I can help.
Whether you've already got your wellbeing policy nailed, or you're just starting to formulate a plan, I can help you discover quick wins and guide you to setting a strong foundation for a thriving culture.
Feel free to schedule a time to chat.
More about Workplace Wellbeing
Want to boost your health and happiness?
Just remember that no matter where life is at right now for you, whether it's a stressful rush or a happy calm, things can get better.
Better than you can imagine!
True joy, fulfilment and contentment can be yours. It would be my pleasure to help you on that journey.
Click below to discover how I can help you thrive.
More about Helping You Thrive