An excerpt from Lauren Parsons new book 'Thriving Leaders Thriving Teams'.
Whether you like it or not, as a leader you have a key role to play to help your team thrive.
I've never met a leader who wanted demotivated, burnt-out staff who were struggling personally or professionally. Fortunately, there are so many ways you can influence your team's wellbeing – both by the way you show up and the way you shape the environment.
Just as a master gardener cultivates the ideal environment for their plants to flourish, so too, you can cultivate the ideal workplace environment where your people will thrive.
My Wellbeing-Focused Leadership Model shows you how to do this.
WELLBEING-FOCUSED LEADERSHIP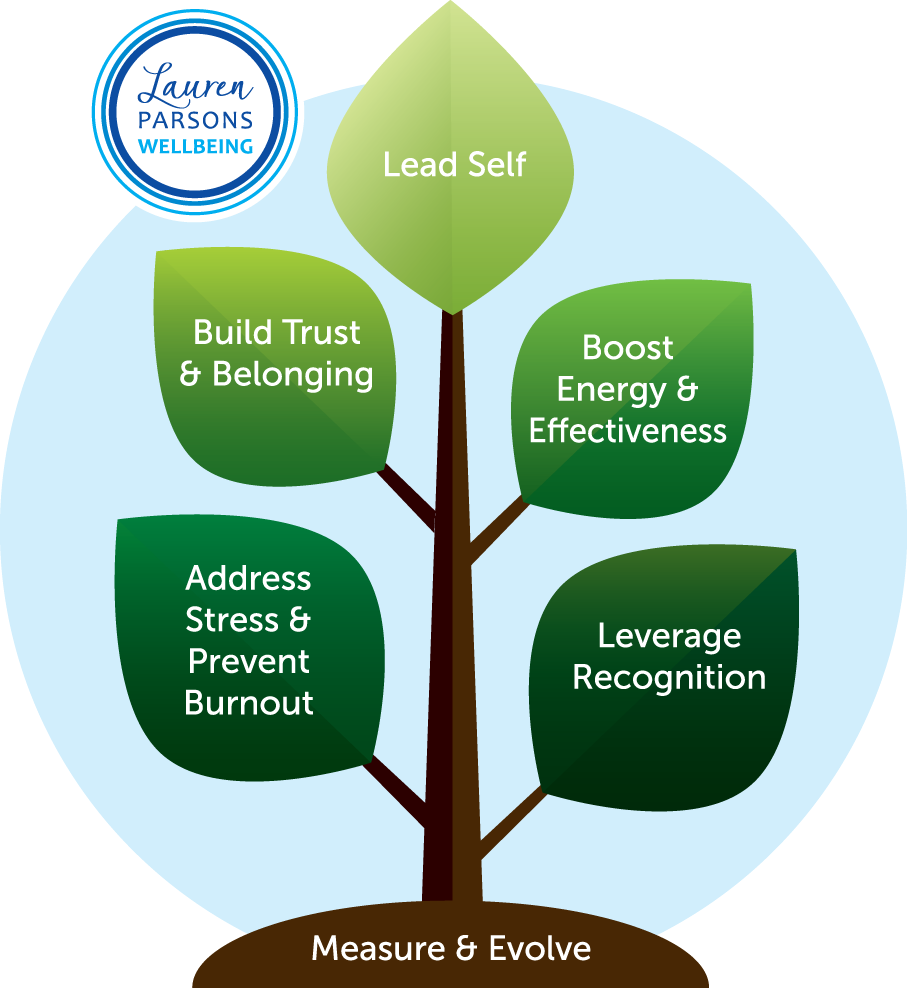 Here are the six things great leaders do well:
1. LEAD SELF
Demonstrate a commitment to your own and others' wellbeing in your day-to-day habits and rituals. Influence by example.
2. BUILD TRUST AND BELONGING
Foster a highly connected and supportive team environment where people feel safe, included and motivated, where they can speak with candour, have a deep sense of belonging, and feel inspired and purpose-driven.
3. BOOST ENERGY AND EFFECTIVENESS
Create an environment that boosts vitality, helping people perform at their best, work in sync with each other and manage their time, energy and attention well. Establish clear rules and rituals that prevent technology from hindering wellbeing, while also leveraging its potential.
4. ADDRESS STRESS AND PREVENT BURNOUT
Identify and manage psychosocial risks and design good work that prevents undue harm. Equip staff to remain in eustress (good stress) and know how to spot the signs of mental distress and respond effectively, using exceptional communication skills and providing the right support.
5. LEVERAGE RECOGNITION
Encourage the behaviours you want from your team. Create a culture of praise and appreciation throughout your organisation that increases motivation, wellbeing and performance.
6. MEASURE AND EVOLVE
Measure what matters, monitor what works and constantly adapt, evolve and improve over time.
These six things all interrelate. Rather than relying solely on bottom-of-the-cliff approaches, by focusing on these keys proactively you can build a robust, wellbeing-focused culture that helps staff deal with stress, boosts resilience and maximises performance.
The place you'll start will depend on you and your organisation. The second half of my book Thriving Leaders Thriving Teams outlines each of these in detail and includes a handy action checklist to highlight which areas your organisation has the opportunity to enhance, helping you identify a start point.
Even better – consider taking part in my Leading So People Thrive course which is the companion course to the book. Set up as a bite-sized, flexible online course, It expands on everything I've outlined above and shows you how to apply these principles in your life and your workplace to help you and your team thrive.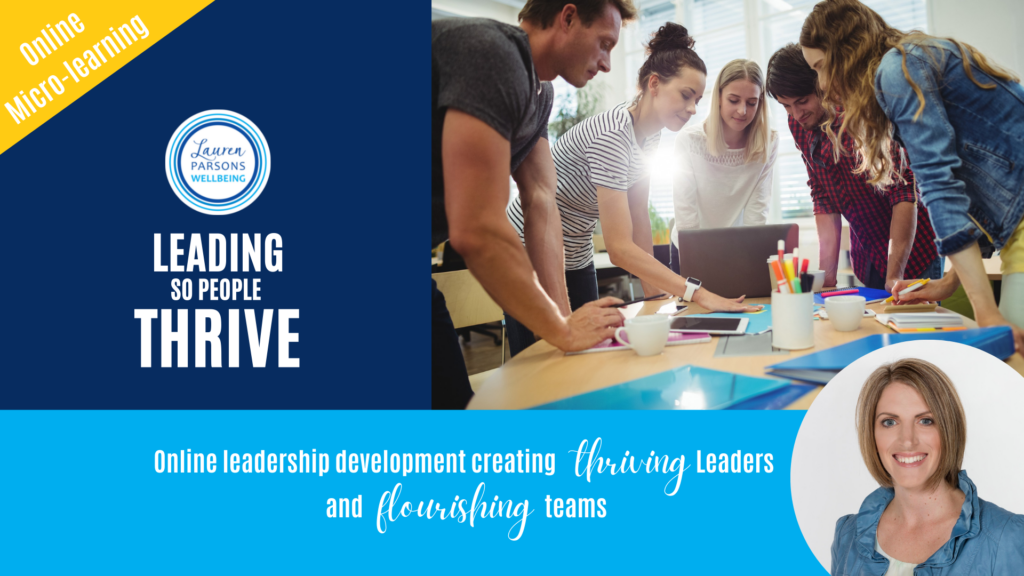 The 2023 cohort starts August 30th, so check out the details here or forward this to someone who could benefit today!