Would you like to feel more calm, confident and in control?
Do you wish you could better juggle work, family and life?
Whether you're a leader, an executive or a busy member of the team, this eight module action-oriented coaching programme will give you the tools and accountability to re-balance life, boost your resilience and experience less stress and more joy!
Next programmes begin March 2020
Either take part ONLINE – screen to screen from anywhere in the world, 6am Fridays starting 20th March.
Or announcing the all new IN PERSON option 12.15pm Tuesdays at the HALO Salt Rooms, Palmerston North starting 10th March.
This is for you if:
You wish you could achieve more
You struggle to say "no" to things, even when you don't want to
You feel stressed, disorganised or always in a rush
You wish there were extra hours in the day to get everything done
You feel like life is getting on top of you
You have no time to yourself
You've lost your spark and want to get it back
Results to expect:
Overcome the feeling of overwhelm
Get out of the grind of your day to day life
Regain control & feel calm & confident
Boost your resilience & manage stress
Improve your leadership and self-management skills
Regain regular me-time, completely guilt-free
Improve your emotional intelligence
Establish boundaries that create more freedom
Be able to communicate assertively with confidence
Feel more relaxed, productive & organised
Thrive & experience more joy!
Want to find out more…?
What you'll receive:
• 8 empowering coaching sessions (either online or in person)
• Lazer coaching to get to the heart of challenges quickly
• An accountability buddy within the group to keep you on track
• Eight motivating modules
• Powerful exercises
• Printable success checklists/worksheets
• Ongoing email support, ask any question, any time
• Lifetime access to the content
PLUS – special bonus ebook copy of Lauren's time-saving Nutrition book 'real food less fuss'
What's different about this 8-Week Intensive?
This is an action-focused coaching course with practical exercises to put in place immediately. There won't be hours of theory, reading or homework to do. We'll work through powerful exercises together in the sessions themselves and focus everything on creating lasting habit change.
Most importantly you'll have the accountability and support from myself, your accountability buddy and the group to stay the course. Picture yourself eight weeks from now feeling centred, calm and confident. More relaxed with your parenting, productive and organised, feeling in balance and in control and ready to make the most of life.
What's the investment?
One reason I've created this programme is to make it affordable and accessible to connect with me for coaching in real time. Individual Coaching is normally $250 per session with packages starting at $2,970.
This 8-module coaching package is available at a fraction of that with:
individual coaching, one on one for just $1,299 (usually $1,499) per person or
in person small group coaching at HALO Salt Rooms for $699 (usually $899) per person.
online small group coaching for $599 (usually $799) per person.
Save $200 with the super early-bird special when you book by the 28th Feb 2020!
Individual sessions can be arranged at a time to suit you.
In person group sessions are 90 minutes long and are held 12.15pm Tuesdays at HALO Salt Rooms, 119 Ruahine St, Palmerston North. Sessions are held fortnightly from the 10th March (excluding school holidays.)
Online group sessions are 60 minutes long and are held 6am Fridays, NZ time. You simply click a link from your computer to connect screen to screen so we can all see each other. Sessions are held fortnightly from the 20th March.
Want to find out more…?
Want to connect in person?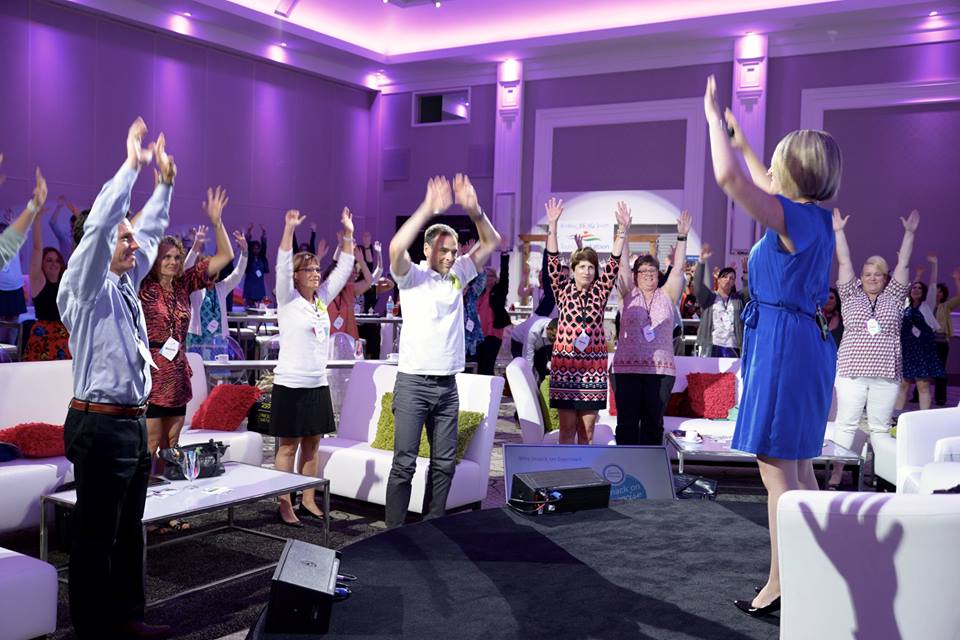 Want to take part online?
After Individual Coaching?
If you're interested in the individual option or are not sure which is best for you, feel free to schedule a call in my online calendar. We'll have a chat and I can answer all your questions and we can go from there, and confirm a start date if you'd like to go ahead.
Workplaces
If you're interested in offering an Overcome the Overwhelm group coaching programme for your staff feel free to schedule a call in my online calendar. Let's chat and work out the best option to help your people thrive.
If you have any other questions, feel free to email me and I will respond as soon as I can to answer them.
I'll look forward to hearing from you!
With Warmth,
Lauren