Watch this incredible TED Talk by Storyteller-Researcher Brene Brown who shares the surprising key to experiencing life to the full.
Vulnerability.
She explains why we need it, how hard it can be to find, how to foster it in our children and how fulfiling life can be when we open ourselves up to it.
This talk will move you, challenge you and inspire you to live, work and parent in a new way. Enjoy!
What did you think?
Please leave a comment below…
If you enjoyed this, you'll also like:
this talk on Happiness and Success 
and A Year of Saying Yes To Everything
and this article What My TED Talk Taught Me
If you enjoyed this post, please share it so it can reach more people and help them boost their health and happiness. With thanks in advance.
Want to boost your team's wellbeing?
To get started with some practical steps to put in place to boost the health and wellbeing of your team, download a complimentary copy of my eBook 5 Keys to a Positive, Energised, High-Performance Culture.
Simply enter your details here so we can email it out to you.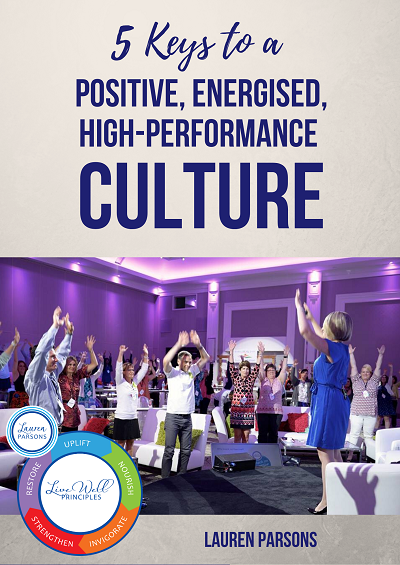 It will equip you with checklists of tips and ideas you can implement straight away to help your team thrive.
If you'd like to connect with me to discover how I can help your team thrive, feel free to book a chat into my online calendar.