IN THIS EPISODE YOU'LL DISCOVER:
What exactly is burnout and what are the three red flags that tell us that someone may be suffering from burnout?
What are the causes of burnout (some may surprise you)
What are the four strategies that can be applied at an organisational, leadership and individual level to spot burnout, stop it and stamp it out?
VIEW THE FULL EPISODE HERE
BE IN TO WIN!
Comment here below, or below this post with one thing you got out of this interview and be in to WIN a copy of Suzi's book "Beyond Burnout"
*Open to all NZ residents. Draw closes Friday 22nd October 2021.
Feel free to share this episode with your friends, family and colleagues.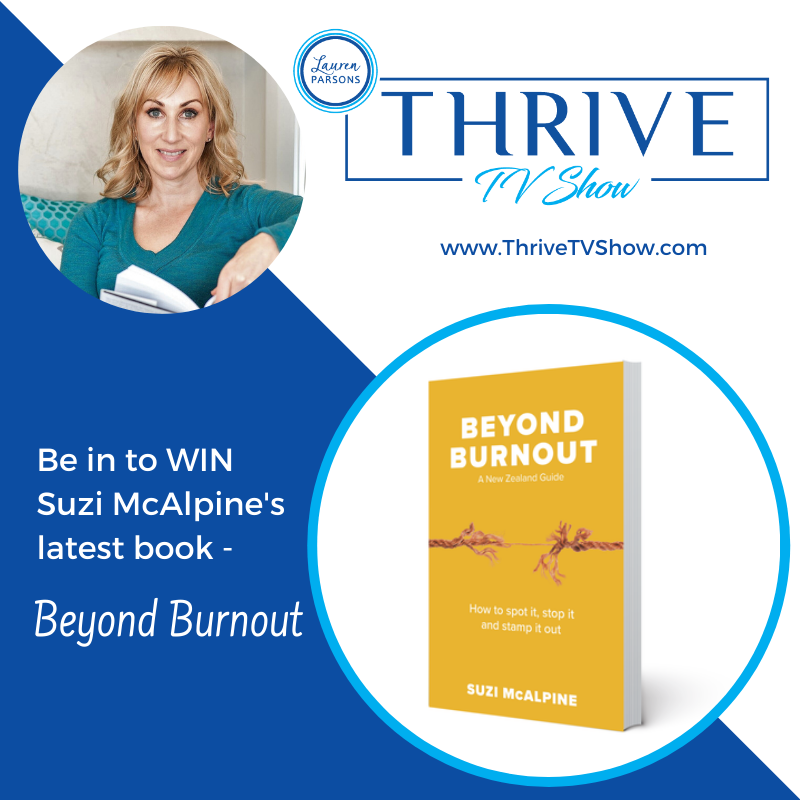 Want to get notified of the next episode?
Prefer to check out the podcast version of the show?
ABOUT SUZI:
Suzi is an Executive Coach, self-confessed leadership geek, and author of the best-selling book Beyond Burnout and the award-winning leadership blog, The Leader's Digest.

Suzi has been featured in Forbes Magazine, RNZ, Sunday programme, The New Zealand Herald, Next Magazine and The Sunday Star Times and is a regular keynote speaker on topics of leadership.
CONNECT WITH SUZI:

You can find out more about Suzi by checking out her website suzimcalpine.com 
Purchase a copy of Suzi's book "Beyond Burnout"
ENJOY THIS EPISODE?
Please leave a comment below and share this to help more people boost their health and happiness…